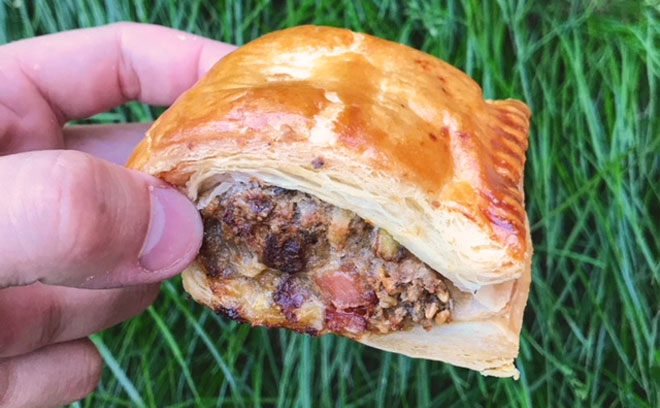 White Pudding and Granny Smith Apple Sausage Roll
05 September 2018
Recipe from Jon Devine-Gay
Preparation time: 10 Minutes
Cooking time: 20 Minutes
Makes: 12 sausage rolls
Ingredients
250g Best Sausage Meat
6 Slices White Pudding
1 Granny Smith Apple Grated
50ml Cider or Apple Juice
75g Bacon Lardons, cooked until golden
Pre-rolled Puff Pastry
2 Eggs Beaten
Method
In a bowl mix together all the ingredients except the egg and pastry.
Once mixed thoroughly, season well.
Lay out the pre-rolled puff pastry, make a line of the sausage meat to the thickness you would like. Roll the pastry over the top, and egg wash to stick together. Cut into desired size, repeating until all the meat is used.
Brush over with the remainder of the beaten egg, and top with a few flakes of sea salt if desired and bake at 200c for 15-20 minutes until golden and cooked through.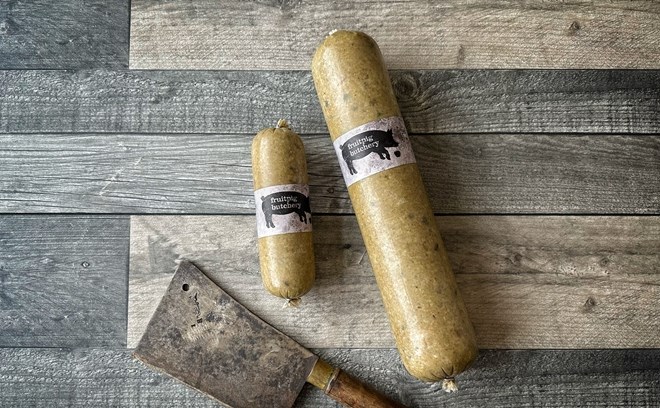 White/Hogs Pudding
Fully flavoured, our white pudding is a take on a rich Hogs Pudding.
Shop White/Hogs Pudding