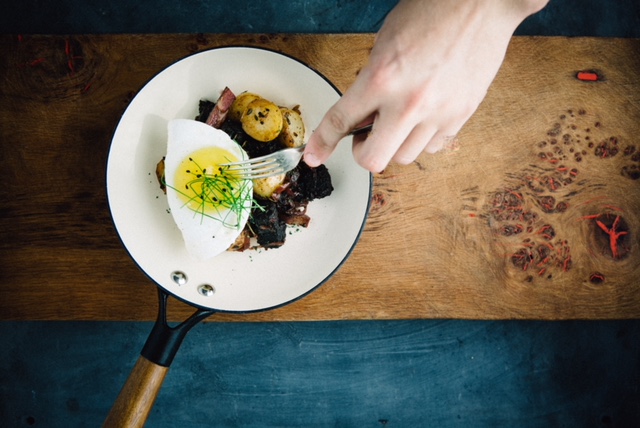 Fresh Blood Black Pudding Hash
16 August 2018
Recipe from Jon Devine-Gay
Preparation time: 10
Cooking time: 25
Serves: 2
Ingredients
4 generous slices of Black Pudding
5 banana shallots
10 boiled new potatoes (left over roasties are even better)
2 duck eggs
Knob of butter
Seasoning
Pinch of sugar
Optional: spoonful of onion marmalade (Candi's Chutney is the best for this)
Method
1. Place a non-stick pan onto the heat with a little oil. Slice the banana shallots in half lengthways, before seasoning with salt, pepper and a pinch of sugar (this may seem odd, but it will help the shallot caramelise).
2. Once the shallots are thoroughly browned, but not quite burnt, add a tbsp. of butter and place the pan into the oven at 160c for 15 minutes or until the shallot is cooked through.
3. In a separate frying pan if you're in a hurry, or if time is on your side, wait until the shallots have cooked, give the pan a quick rinse, add another drizzle of oil and begin frying the potatoes, if you're using leftover roast potatoes ensure these are cut into smaller chunks.
4. Once they have begun to get some colour add the remainder of the butter, another tbsp. or so, before crumbling in the black pudding. Keep some in slightly larger chunks and some in small crumbs for a variety of textures once cooked.
5. Cook for 4-5 minutes until everything is crispy, add the shallots and onion marmalade if you're using, and cook for a further couple of minutes.
6. Fry the duck eggs in a little butter, in rings if feeling fancy, until the whites begin to crispen.
7. To serve: share the hash into two portions and top with the egg.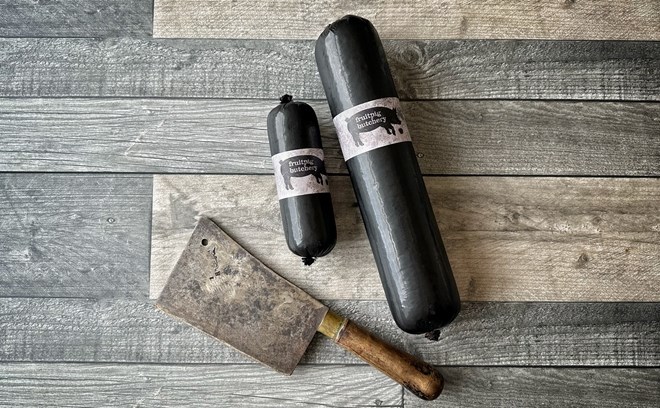 Black Pudding
THE real McCoy. If you've never tried it, you can't say you've found the best.
Shop Black Pudding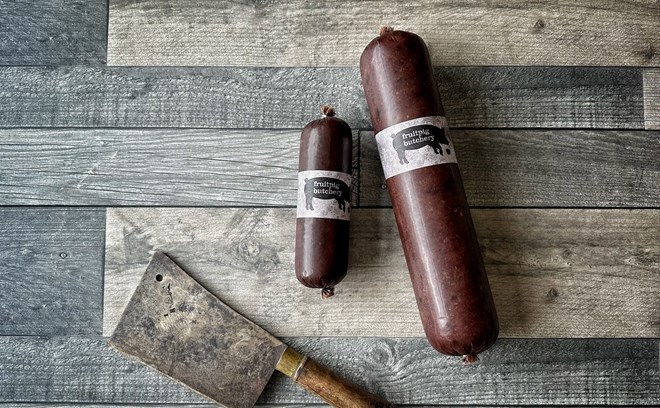 Gluten Free Black Pudding
The only gluten free, fresh blood black pudding to buy online in the UK
Shop Gluten Free Black Pudding