BBC R4 - The Food Programme - Blood
19 August 2017
Blood in food is about as divisive as it comes. But Tim Hayward, food writer and stalwart of Radio 4, loves it. A rare steak, a carefully crisped slice of black pudding, a blood meringue...?
Tim meets butchers (us), cooks and chefs determined to put blood back on the dining table. From the Fruit Pig in Cambridgeshire butchers taking black pudding to its traditional routes; Otto Tepassé an Austrian born restaurateur preserving and performing the theatrical French canard à la presse with a sumptuous sauce thickened with blood; to award winning writer Jennifer McLagan baking blood sweets - chocolate brownies, blood ice cream, and even blood cocktails. If you would like to listen please click here..https://www.bbc.co.uk/radio/play/b08ksdqg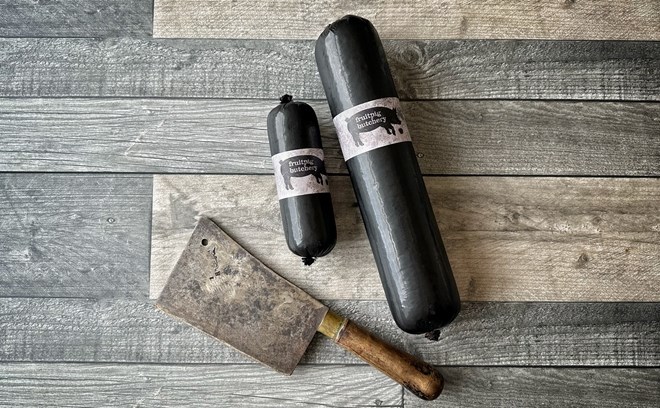 Black Pudding
THE real McCoy. If you've never tried it, you can't say you've found the best.
Shop Black Pudding