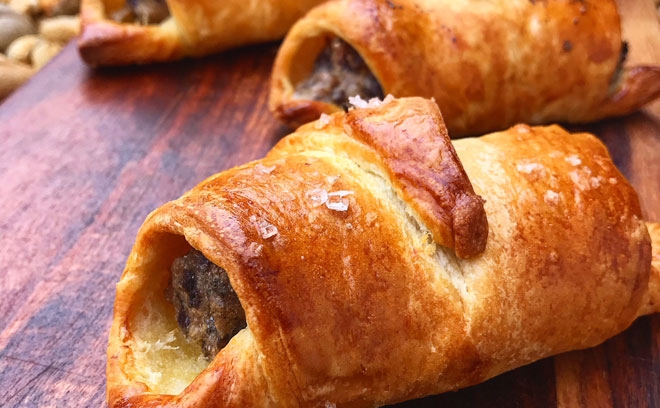 Black Pudding Sausage Croissant
05 September 2018
Recipe from Jon Devine-Gay
Preparation time: 10 minutes
Cooking time: 25 Minutes
Serves: 6
Ingredients
1 Pack of Ready Rolled Croissant Dough
200g Best Quality Sausage Meat
4 Slices Fresh Blood Black Pudding
1 TBSP Apple Sauce
1 Egg, Beaten
Method
In a bowl mix together the sausage meat and the black pudding. Add the apple sauce and season well.
Lay out the croissant dough on a floured surface, before at the thickest end of the pre-cut triangle place a sausage shaped 3cm thick piece of the sausage meat. Roll the croissant, before sticking the point down with a little of the beaten egg.
Brush all over with beaten egg, and bake at 200c for 20-25 minutes until golden.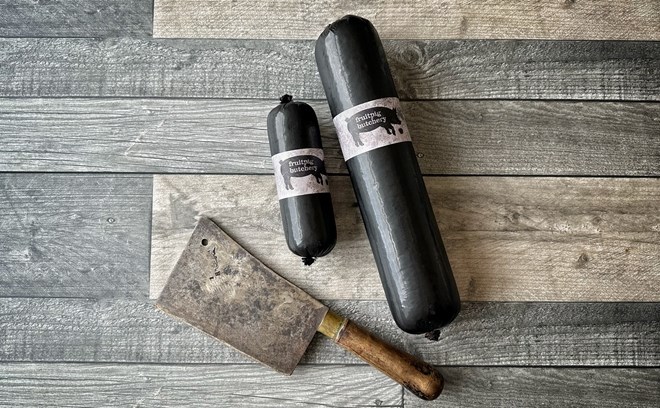 Black Pudding
THE real McCoy. If you've never tried it, you can't say you've found the best.
Shop Black Pudding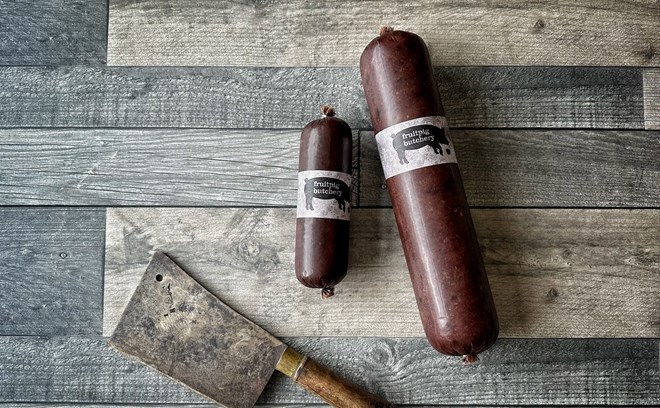 Gluten Free Black Pudding
The only gluten free, fresh blood black pudding to buy online in the UK
Shop Gluten Free Black Pudding