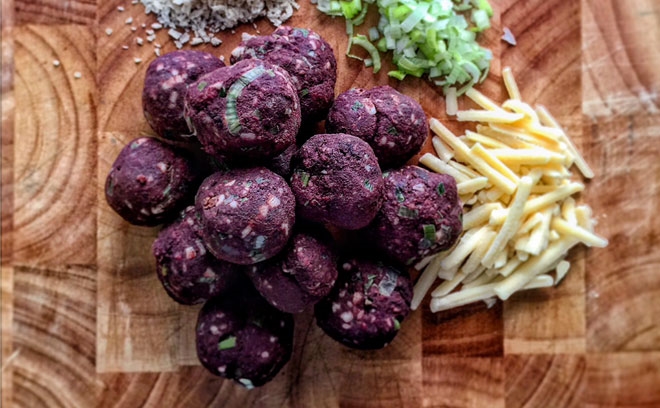 Black Pudding Bon-bons
16 August 2018
Recipe from Matt
Preparation time: 30 mins
Cooking time: 30 seconds
Serves: 6 (6-7 bon-bons each)
Ingredients
700g Fruit Pig black pudding
250g grated mature cheese
250g fine chopped leeks
A little plain flour
Egg white to glaze
Panko breadcrumb (Tesco's is nice and fine, Sainsbury's is chunkier)
Garlic mayonnaise (aioli)
Deep fat fryer set 160-180 degrees C.
Method
These are addictive! Fine chop 250g of fresh leek into a large bowl. Add 250g of grated mature cheese and squeeze 700g of Fruit Pig's black pudding through your fingers to initially create chunks in the bowl. Now squeeze and mix the whole lot together until you're happy that the cheese and leeks are evenly distributed through the mix.
Grab a small lump and roll in your hands until you have a nice ball (25-30g). Slighly smaller than a ping-pong ball. Make five or six. Roll balls in a little plain flour, coat in egg white and roll in panko breadcrumbs.
Place in the fryer basket and cook for 20-30 seconds until panko turns medium golden brown. Lift out, shake off gently.
Serve immediately with a nice, large splodge of garlic mayonnaise to dip!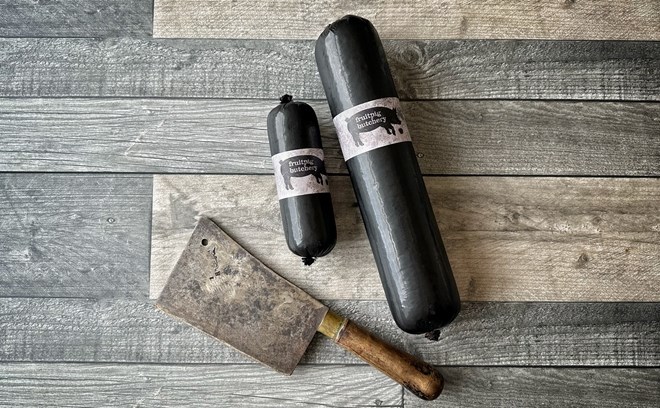 Black Pudding
THE real McCoy. If you've never tried it, you can't say you've found the best.
Shop Black Pudding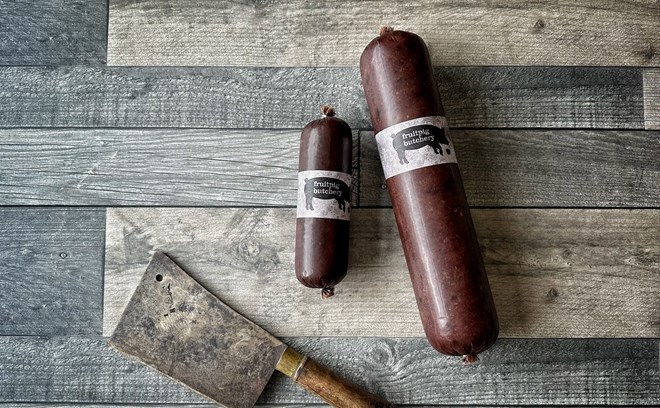 Gluten Free Black Pudding
The only gluten free, fresh blood black pudding to buy online in the UK
Shop Gluten Free Black Pudding